The Map Search tool will be updated soon with a lot of new features and improvements!
Published on 2/28/14 - Updated on 3/21/14
The current Map Search was becoming obsolete and was not very efficient and compatible with all browsers, so we decided to refresh it completely.
It's time to update!
The Map Search tool will get a major update soon. This update will be a revolution for discovering trails on SityTrail !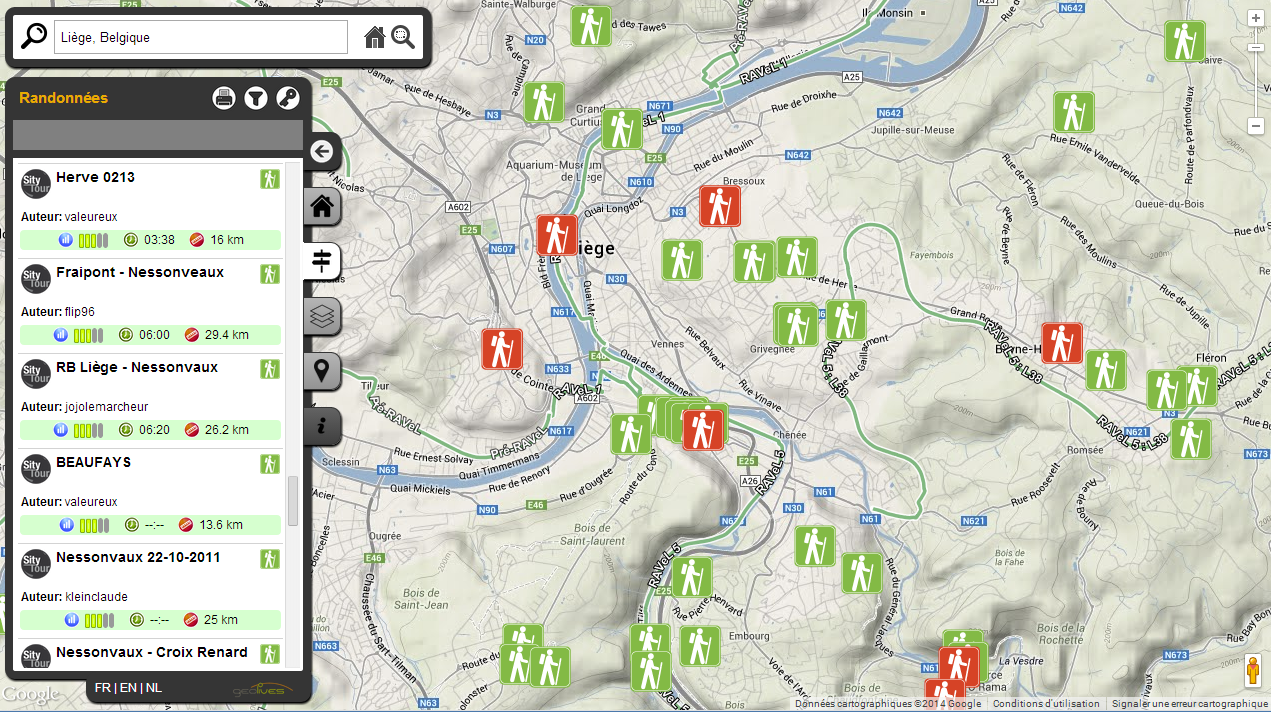 With new technologies, this new website will introduce a lot of new features:
- Reworked and simplified interface ;
- Tablets / smartphones compatibility ;
- Faster ;
- Available in 3 languages : French, Nederlands, English ! ;
- Supports completely Chrome, Firefox, Safari, IE8 and prior ;
- One single connection: if you are logged in to sitytrail.com, you will be automatically logged in to the Map Search tool to take advantage of your subscriptions and display the maps you want ;
- Preview the track of a trail with a mouse-over on the icon. Faster to get a preview of a trail ! ;
- Complete filtering allowing you to display trails YOU want;
- Display hiking, cycling networks and so more.
Display only trails YOU want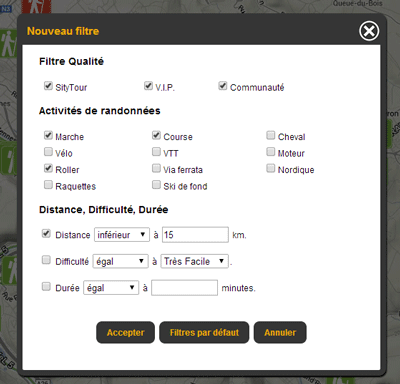 You can display only trails you want, thanks to a complete filter allowing you to interact with trail attributes like Difficulty, Distance, Duration and Activity type. You can also display the trails of SityTour quality, VIP quality and/or from the community.
On your smartphone or tablet with one click!
In addition, we'll have a completely new feature that will allow you to transfer all the trails you want in a defined range directly to your smartphone or tablet, by clicking juste once. Very useful to prepare your holidays faster!
---
Some other articles to read
---